In the absence of accountability for the massacre in Bijeljina, Rolling Stone partnered with the Starling Lab to help archive and authenticate key records.
We are providing access to photos, videos, social media posts, and documents from our reporting.
The Starling Lab is a research center co-founded by Stanford University and USC Shoah Foundation to pursue innovation and education in data integrity.
The Network03
A network that stems from Srđan Golubović's Facebook page connects men who appear to be surviving members of Arkan's Tigers.
On his profile, Srđan Golubović identifies himself as a DJ, a producer, and an owner of a music studio.
There's no mention on Golubović's Facebook profile of war — let alone alleged crimes.
Yet there are echoes of his past. He describes himself as a "commando scout high officer."
Consider his cover photo: a bottle of Taittinger champagne balances on a motorcycle.
His apparent love of motorcycles has lasted decades. In the early days of the Bosnian War, he appears to be the "brash young man" who Haviv photographed on a motorcycle in Bijeljina the day of the massacre. In recent years, Belgrade locals say they've seen him riding a motorcycle around town.
Consider his Facebook friend list:
At least 10 men on Golubović's Facebook friend list match names on the payroll documents and appear to be former members of or affiliated with Arkan's Tigers.
Rolling Stone cannot verify that every name on the Serbian State Security payment list was a member of Arkan's Tigers or an affiliated combat unit.
At the same time, connections to one another on Facebook point to bonds that seem to have persisted far after the war ended.
Preserving records of the network:
Social media is by its nature ephemeral. In an instant, profiles can taken down by users or mercurial CEOs of social media companies or manipulated by bad actors.
To preserve an authentic record of Golubović's network of social media and web pages, Starling Lab downloaded them into a secure web archive.
To present the information clearly to readers, we needed a way to save the social media pages, and let the archivists and editors make changes to the screenshots, like cropping to focus the image or blurring faces — but also leave a transparent record of our work.
To document each step as the files were transformed from the original web archives to their final published form, we used a new open source standard called the C2PA.
Now, no matter where the screenshot is viewed, whether on Rolling Stone's website or syndicated elsewhere, readers can inspect an embedded record of any changes to the files.
Try it out here.
Exploring Srđan Golubović's social media network>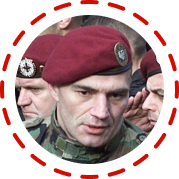 Svetozar "peja" Pejović
Golubović is Facebook friends with former Tiger Svetozar Pejović, a.k.a. Peja, one of the uniformed men who carried Arkan's casket at his funeral.
Pejović appears to flaunt his connections to Arkan, posting photos of himself in uniform, including one of him embracing a live tiger.
The network from Pejović's page expands to other alleged members of Arkan's Tigers.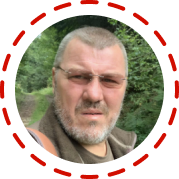 Mladen Sarać
Pejović has commented on the page of Mladen Sarać, who appears to be the same Mladen Sarać who served in Arkan's Tigers alongside Pejović, according to Arkan's secretary, named as Witness B-129, in ICTY testimony.
While Pejović's Facebook friend list is private, he has commented, in jest, on at least one photo posted by Sarać.
Sarać, listed in the payroll documents on one of the same pages as Golubović, was allegedly present when Arkan's Tigers killed Muslim civilians in Sanski Most in 1995, Witness B-129 testified in 2003.
Arkan was later indicted for war crimes committed in Sanski Most in September 1995.
"They described it and said that in a mosque in Sanski Most, while the Muslims were praying, they killed them," the witness testified, referring to Sarać and two other men.
Rolling Stone reached out over Facebook to Sarać. He did not respond to requests for comment.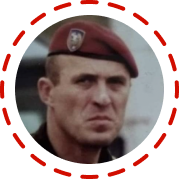 Zvezdan Jovanović
Sarać also posted a photo of Zvezdan Jovanović in 2021. Sarać writes, in Serbian: [May you] be healthy and happy when you're free, brother and godfather!!! Speedy freedom. God protects his Serb!!!"
Jovanović, also known as "Zmija," or "Snake," was a former deputy commander of the widely feared Red Berets, a State Security special police force with direct ties to Arkan's Tigers. His name is listed in the Serbian State Security Service payroll logs in 1995.
Jovanović is serving a 40-year sentence for killing Serbian Prime Minister Zoran Đinđić in 2003.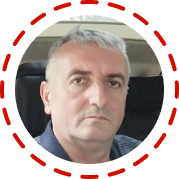 Mile Dragutinović
Pejović's Facebook friend Mile Dragutinović is another man who is in the Tigers' orbit.
A man with that same name is listed in payroll records from the mid-Nineties. In 2003, a witness testified that Mile Dragutinović was a "Super Tiger": someone who was a part of Arkan's Tigers as early as 1991 or 1992.
In the past few years, Dragutinović has kept his ties with Arkan's family. Local media in Serbia have published pictures that appear to show him escorting Arkan's widow Svetlana Ražnatović, otherwise known as Ceca, out of a Belgrade court building. Another shows him driving a vehicle with Ceca inside.
Rolling Stone reached out over Facebook to Dragutinović. He did not respond to requests for comment.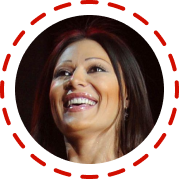 Ceca Ražnatović
Ceca reportedly met Arkan in 1993 while performing at an Arkan's Tigers training camp in Croatia. Her wedding to Arkan at the height of the war was broadcasted live on state television and made front-page news.
Ceca's connections to the Milošević regime reportedly buoyed her rise as one of Serbia's most famous rockstars. She is best known for singing "turbo-folk," a genre that became the soundtrack for Serbian government-sponsored television stations.
In her first concert following Arkan's assassination, in 2002, a packed crowd of tens of thousands chanted "Arkan, Arkan!" as Ceca closed out the evening's performance at the Red Star Belgrade stadium.
In 2003, three years after gunmen killed Arkan, Belgrade police raided Ceca's mansion following the assassination of Serbian Prime Minister Zoran Đinđić. They arrested her for "sheltering gangsters suspected of carrying out [Đinđić]'s killing," the Guardian reported. Police retrieved weapons including gun silencers, night-vision equipment, and telescopic sniper sights.
In 2011, Ceca pleaded guilty to misappropriation of funds from a football club formerly chaired by Arkan and later herself, as well as illegal possession of firearms. She agreed to pay $2.16 million in fines and serve one year of house arrest in exchange for a plea deal.
"This plea bargain is an insult to common sense and justice," Marko Karadžić, a Belgrade-based human rights activist, told Reuters at the time.
Ceca continues to perform. She even has her own Kardashian-style reality-television show.
Rolling Stone contacted Ceca by email, via her music label. They did not respond to requests for comment.
The men who allegedly carried out a massacre in Bijeljina have not faced accountability, survivors and experts say.
"The political elite ruling Serbia in the nineties has returned," says longtime Serbian activist Aida Ćorović, who police briefly arrested in November after she hurled an egg at a Belgrade mural of Ratko Mladić, a convicted war criminal known as the "Butcher of Bosnia."
The mural is on the side of a building near Vračar, the neighborhood where Golubović is said to live.
While the area has chic cafes, embassies and expensive apartments, it also has a darker side - like the young men recruited to guard the mural of Mladić, a war criminal, men who reportedly threatened local residents to leave it untouched.
"We have thousands of perpetrators who committed crimes," says Nataša Kandić, the founder of Belgrade's Humanitarian Law Center, who is pressuring the Serbian government to investigate Arkan's Tigers and other perpetrators of violence.
Instead of a real reckoning with the past, she only sees "glorification of war criminals."
In one recent example, the soccer team FK Laktaši posted an edited version of Haviv's famous photo of Arkan holding a tiger, surrounded by his fighters, that instead showed members of the soccer team in place of the original faces. (View the original post via the Wayback Machine at the Internet Archive.)
The team was set to play a soccer match in Bijeljina in late October. The post read, in Bosnian: "Offensive on Bijeljina."
The photo disappeared from the team's site after blowback.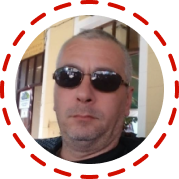 Misa Misa
Most of the Arkan's Tigers deployed in Bijeljina have not been publicly identified.
Social media profiles continue to hold powerful clues. Golubović and Pejović are Facebook friends with someone who identifies themself as Misa Misa. "Miša" in Serbian is often a nickname for Miloš or Milivoje.
The account stands out because the young uniformed man standing in front of a Center for Special Training of Volunteers in Erdut, Croatia, in the profile picture appears to be the same uniformed member of Arkan's Tigers that Ron Haviv photographed patrolling Bijeljina on April 2, 1992, the day of the massacre.
A more present-day photo posted on the profile shows a middle-aged man wearing sunglasses posing in front of a building with the logo of the now-defunct Christian Democratic Party of Serbia.
It is unknown if this person has ever been questioned by investigators regarding his possible involvement in alleged war crimes that day in Bijeljina.
Rolling Stone reached out to this profile for comment, but did not receive a response.
The legacy of impunity in Serbia extends far beyond its borders.
Today, some former members of Arkan's Tigers are linked to other notorious, ultranationalist groups that operate across Europe — including Ukraine.
European countries where the Night Wolves website claims to have foreign branches (outside of Russia).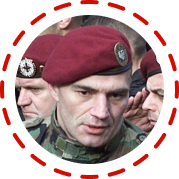 Svetozar "peja" Pejović
These days, Pejović boasts affiliation to the Night Wolves. Members' far-right actions to "undermine or threaten the territorial integrity, sovereignty, and independence of Ukraine" have landed them on U.S. and E.U. sanction lists.
The group, which has branches across Europe, has recruited pro-Russia soldiers of fortune to fight in Ukraine and has actively spread disinformation about the war.
On social media, Pejović has posted numerous photos of himself in Night Wolves gear, riding motorcycles with members of the U.S.-sanctioned far-right group that enjoys ties to Russian President Vladimir Putin. In one photo on Instagram, Pejović is in Berlin with other people in Night Wolves gear, all in leather, posing with two animals that appear to be wolves.
Rolling Stone reached out to Pejović over Facebook. He did not respond to requests for comment.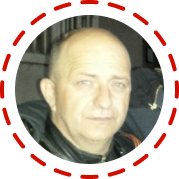 Jugoslav Simić
Golubović is also Facebook friends with Jugoslav Simić.
That name is mentioned in 2003 ICTY testimony as a man who was a part of Arkan's Tigers. Jugoslav Simić is also found on the payroll records.
An account with that same name regularly shares homophobic posts and posts that deny the Bosnian genocide took place. That Facebook account also shared photos of Pejović on Facebook in front of a Night Wolves logo.
Here, in a photo posted on Facebook in 2014, Simić (left) is pictured with Alexander Zaldostanov (right), the infamous leader and founder of the Night Wolves who is on both U.S. and E.U. sanctions lists.
Rolling Stone reached out to Simić over Facebook. He did not respond to requests for comment.
Golubović hasn't updated his public Facebook profile in several years. But elsewhere on social media, he is celebrated.
Club promoters continue to post about his sets. On November 26, 2022, Golubović performed at a party in Belgrade, in honor of his legacy.
"BACK TO THE ROOTS SET!" read a promotional flier, which shows a young Golubović next to another member of Xperiment.
Novi Sad, Serbia12:31:51 AM November 27, 2022 192 days ago
Decades after blood ran in Bijeljina's streets, war has returned to Europe.
Once again, there are photographs and testimony that document alleged war crimes.
Ukrainian survivors wonder: Will there be accountability?
Dženita Mulabdić, who survived the Bijeljina Massacre, wonders, too.
She has waited for justice for the past 30 years.
the network